Wobbler 3STAN Stream Standard SS40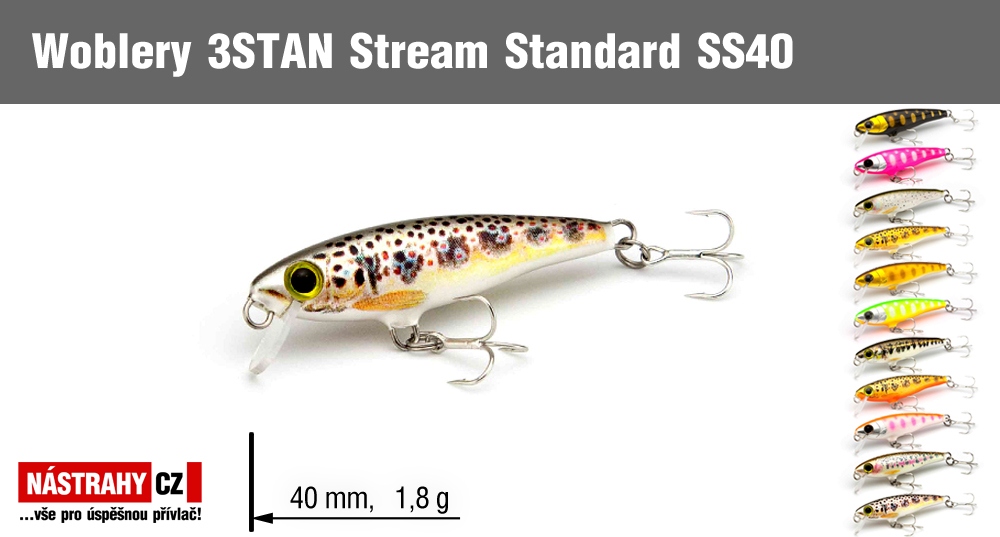 Price including VAT
7.02 €
This wobbler is an effective weapon in both, the flowing stretches and the trout pits. It is characterized by intense work in the stream. Effective for trout, chub, barel fishing.
The lure is fitted with 3D eyes and high quality treble hook #14 by ICHIKAWA KAMAKIRI. Made in Japan.
Each lure is individually tested.
Slovakian hand made product. Japan quality.
Size:
Lenght: 40 mm

Weight: 1,8 g
Dive depth: 0,2 - 0,6 m
Available Options
7.02 €

-

?> ?>

+

7.02 €

-

?> ?>

+

7.02 €

-

?> ?>

+

7.02 €

-

?> ?>

+

7.02 €

-

?> ?>

+

7.02 €

-

?> ?>

+

7.02 €

-

?> ?>

+

7.02 €

Temporary unavailable

7.02 €

Temporary unavailable

7.02 €

Temporary unavailable

7.02 €

Temporary unavailable
Comments
Related Products