Wobler 3STAN Fatty 90 floating
Price including VAT
11.56 €
Available Options
11.56 €

-

+

in stock

11.56 €

-

+

in stock

11.56 €

-

+

in stock

11.56 €

-

+

in stock

11.56 €

-

+

in stock

11.56 €

-

+

in stock

11.56 €

-

+

in stock
Description
Effective for pike, zander and catfish fishing.

The lure is fitted with 3D eyes and high quality treble hook by ICHIKAWA KAMAKIRI. Made in Japan.

Each lure is individually tested.
Slovakian hand made product. Japan quality.
Video
Floating. Size: 90 mm, 24 g. Dive depth: 1 - 2 m
Blog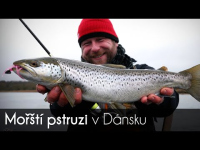 David Havlíček: Sea trout fishing in Denmark. English subtitle!