Wobbler 3STAN Stream Ghost SG50 Fast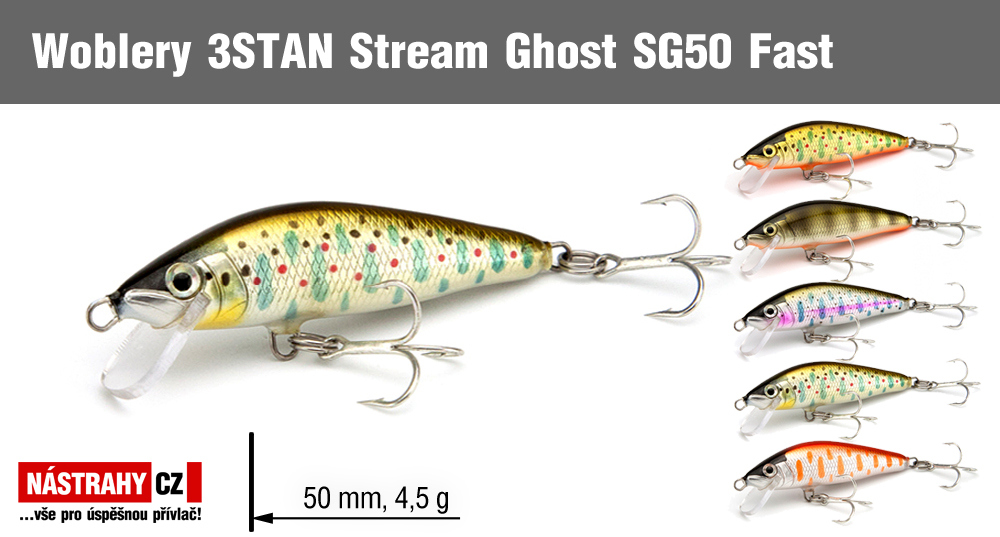 Price including VAT
from 8.59 €
Typical trout wobbler, crafted to smallest details. You can rely on the stabile run of this wobbler even in the very strong stretches of trout rivers and draft streams. Its suitable forf ishing in deeper pitches and twitching, as after the fallit starts gently vibrating and it frequently attacts fishes in mediately after fall and tumbling. Due to a more pronounced glareit is ideal for fishing in turbid water. Ideal wobbler for above size limits trout fishing.
The lure is fitted with 3D eyes and high quality treble hook #10 by ICHIKAWA KAMAKIRI. Made in Japan.
Each lure is individually tested.
Slovakian hand made product. Japan quality.
Size:
Lenght: 50 mm

Weight: 4,5 g
Dive depth: 0,5 - 1,5 m

Available Options
8.59 €

-

?> ?>

+

8.59 €

Temporary unavailable

8.59 €

Temporary unavailable

8.59 €

Temporary unavailable

8.59 €

Temporary unavailable

8.59 €

Temporary unavailable
Comments
Related Products